Manager£ºJiujun Li
Mobile£º+86-13903119840
Phone£º+86-0311-88708888
Fax£º+86-0311-88709840
E-mail£º86234885@163.com
Skype£ºsjz139
MSN£ºsjz139@hotmail.com
Postal Code£º050041
Address£ºYuhua District In
Shijiazhuang No.68 Road
side (b plant North)

Taiwan red, colored sand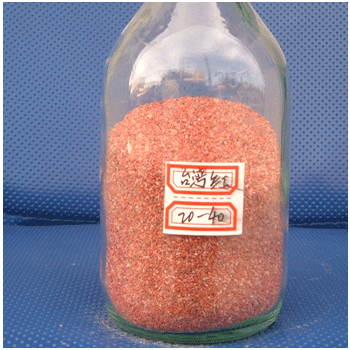 High-quality natural sand is quartz sand stained by the advanced technology of dyed sand to make, so called stained sand. The dyeing colored sand has made up the natural colored sand color not bright and color varieties less and so on shortcoming. The dyeing colored sand quality of material is solid, the color is bright, the variety is diverse, the application is widely used day by day. Our factory's natural colored sand is not fade below 100 degrees boiling water, and can immerse as the fish tank sand year to year. Main specification: 10-20 items, 20-40 item, 40-80 item, 80-120 items and so on.Mainly applies in the upscale construction repair, the decoration and so on.
Mainly applies in: Construction repair, terrazzo aggregate, real mineral varnish, sand texture coating, epoxy resin floor and so on. The natural coloured sand can be used to produce sanitary ware, such as marble, floor tiles, tiles and decorated. It has the gloss, smoothly, firm wear-resisting and so on merits. The application of natural coloured sand production, for example, new type interior and exterior wall stone paint, and relief, which has the waterproofing, the anticorrosion wear-resisting, non-toxic, the cementing power strong, color gorgeous and so on characteristics. That is widely applied in the architectural engineering and the interior decoration, the relief and so on. Advanced spray coating of natural coloured Sand Production, has non-toxic, tasteless, the gloss to be bright, the tone is gentle, stereoscopic effect strong and so on characteristics. Ground and pavement, colorful stone laying, which can play the beautified environment, the health care body's role.
Principal variety: Chinese black, Chinese red, the rohdea japonica, the rhododendron, Beijing red, the pink, dried orange, the chicken blood red, the liver red, hibiscus red, the red, deep green, light green, the apple green, the phoenix green, the emerald green, the light green, three flowers, the breast yellow, yellow, cream-colored, light yellow, golden yellow, the floor yellow, the tiger peel, grass Baiyu, the white marble, the ash jade, the cloud ash, the snow gray, schungite and so on natural colored sand.